Does Your Home Need New Roofing?
 roofing Installation
Roofing Installation, Replacement, and Repair…
Is your roof leaking? Are there any holes in your roof from where water is dipping, and you are worried about your home's roof? Are you in need of a roof repair in Marlborough?
If so, we can help. We have been providing quality services for years and are the leading company when it comes to roof repairs. Our team is experienced and knowledgeable about all things related to roofs. They will be able to provide you with an accurate estimate on your roofing project before beginning work. This way, there won't be any surprises at the end of the job!
You can trust that our team will always do their best when working on your property because they care about every single one of our customers as if they were family members or friends! When you choose us for your next roofing project, we promise that you won't regret it! We guarantee 100% satisfaction from start to finish. That means no matter what time of day or night, we will always answer your calls and respond quickly to any questions or concerns that may arise during the process! Let us take care of everything today by calling us now! It would be our pleasure to assist you in getting back up on top again after a storm has caused damage to your home's exterior structure. Don't wait another minute.
Call right away for professional assistance with all types of roof repair needs in Marlborough, MA, today!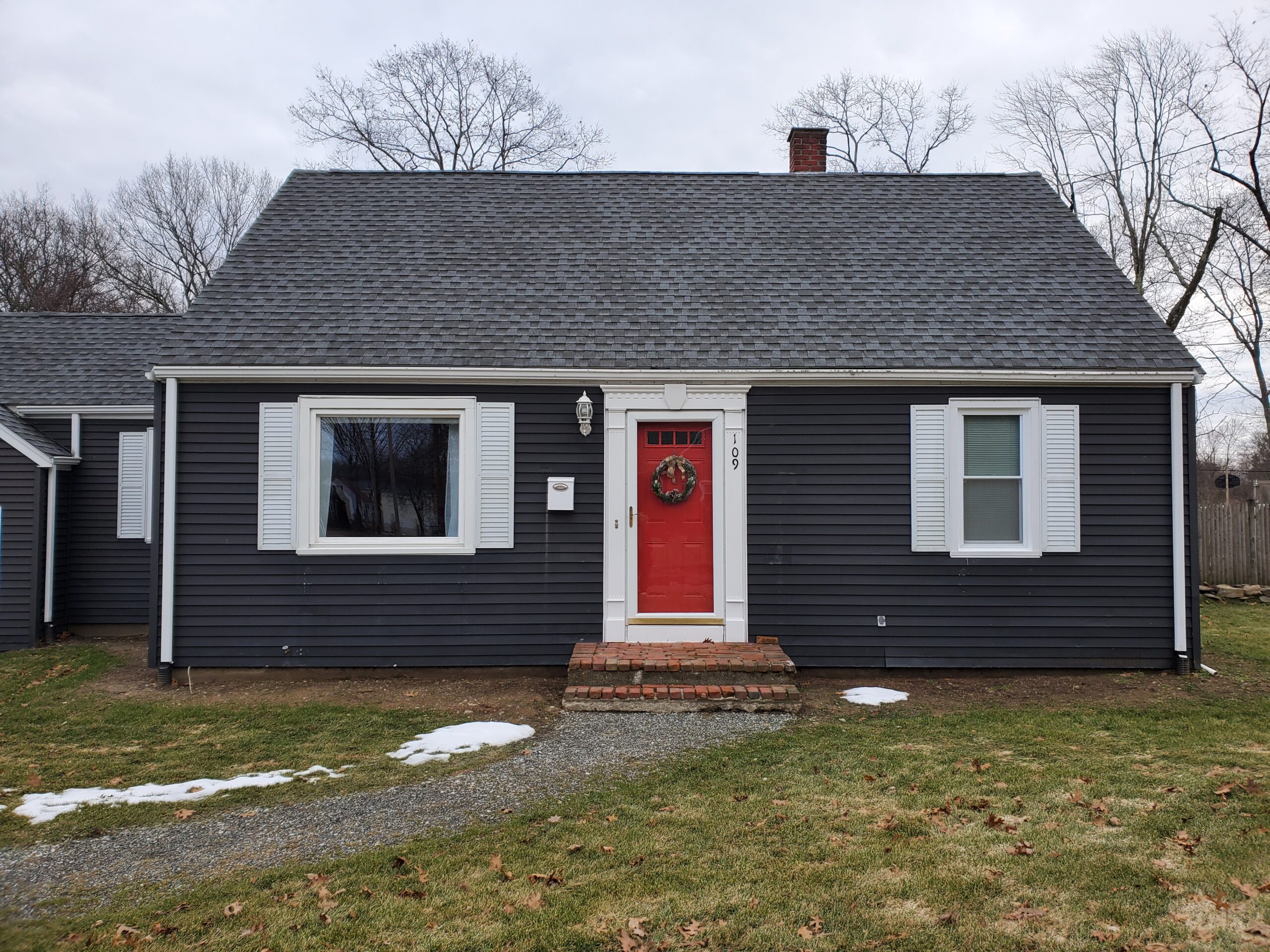 State of the Art Roof Repair Services with Proven Processes
Residential or Commercial
Are you looking for a roof replacement in Marlborough, MA? And you know of the dangers of an aging roof: leakage, mold, and even structural damage
If so, we have the perfect solution. We are a local company that specializes in roof replacements and can provide you with the best service possible. Our team of experienced professionals will help you choose your new roofing material and ensure that it is installed correctly to last for years to come. You won't find anyone more dedicated than us!
With our services, you don't need to worry about anything because we take care of everything from start to finish. We will make sure your new roof looks great and functions properly by doing things like installing flashing around chimneys or skylights if needed and using materials such as shingles or metal panels depending on what fits your needs best. Contact us today!
Call 3D Siding for Roof Replacement in Marlborough at (your number here) now! And Get a free, no-obligation quote for your roof replacement in Marlborough.
It only takes one call to set up an appointment with our roofing specialists for Roof Installation
If you're looking for a roofing contractor in Marlborough, MA, look no further than us. We have been providing the best roof installation services to homeowners and businesses alike since we opened our doors. Our roof installation services in Marlborough, MA, offer guaranteed workmanship and the highest quality materials.
With years of experience in the industry, we know what it takes to provide quality workmanship that will last for decades. Our team is fully trained and certified by some of the most reputable organizations in the business, so you can rest easy knowing your home or business is in good hands with us on site. Our Marlborough roofers are trained to properly install all products, making them stronger and longer-lasting.
You won't find another company offering better service at such competitive rates than ours. From start to finish, we make sure every customer is 100% satisfied with their new roof before they pay a single cent out of pocket!
Call Roof Installation Marlborough right now at (978)812-9100 and schedule an appointment with one of our friendly representatives today!
Why Choose us?
3D Siding is committed to being the best roofing company in Marlborough.
We have been providing quality roof repair, replacement, and installation services for years. With our professional team on your side, you'll never need another contractor again. 3D Siding is a leading provider of roofing services in Marlborough. We provide free inspections to determine the condition and type of material that will be most suitable for your home or business, as well as coating installation on new roofs if needed before they are deployed onto properties nearby. 3D Siding's professional team has years' worth of experience with the proper technique when installing each individual brand name product, so you can feel assured knowing every aspect from start to finish will go smoothly without any worries about quality issues
Call Now (978)812-9100
What Do Our Customers Say About Us?
 I hired 3D Siding for my roof installation because I was impressed with their professionalism. The company's owner gave me a competitive price, and I was pleased to see that he lived up to his reputation. He was able to fit my job into his busy schedule and completed the roof installation in just one day. I was also impressed with the crew who did the job. They showed up on time, cleaned up after themselves, and were very polite. The owner even stopped by to check on the work. Definitely recommended!
~John Aly
F.A.Q.
Frequently Asked Questions
Do I need to replace my windows or can I just repair them?
In order to save on costs, many homeowners choose to repair their windows instead of replacing all of them. While most of the time you are able to repair and restore old windows, it is often not worth the effort or the expense. In the following instances, it is best to replace your windows:
Pervasive rot
Existing windows are single pane
Fog or condensation in between glass panes
The window hardware is no longer manufactured
Repair would cause exposure to lead-based paint
When is the best time to install window replacements?
Replacement windows can be installed year-round, outside of extreme weather such as precipitation or very high winds. For an average whole-home window replacement project, installation takes only one day. Effective, energy-efficient windows can help you save on energy costs year-round, so it does not matter what time of year you replace your windows. At Windows on Washington, our contractors are highly trained and skilled at replacing windows, meaning they will do what they can to minimize any heating/cooling loss during the replacement period. 
How much do replacement windows cost?
Cost is a major factor for many homeowners when it comes to window replacements. According to Home Advisor, prices per window can range anywhere from $500 to $900, with the average cost sitting at around $700.   Installation costs, various options and upgrades (such as upgraded hardware, custom colors, paints, and stain, triple pane, laminated or tempered glass, SDLs or grids between the glass, full screens, etc.), and construction costs on top of this average can vary widely.  The overall cost of the project will be highly dependent on the material you choose, the size and type of the window, and the contractor you hire.
Message Us
Get In touch below. Ask Any Question or Start a Free Quote
Office Location
1235 Divi St. #125, San Francisco, CA
Open Hours
M-F: 8am – 6pm, S-S, 9am – 1pm