Does Your Home Need New siding?
 Siding Installation
Siding Installation, Replacement, and Repair…
If you're looking for a siding repair company in Marlborough, MA, that is experienced and affordable, then look no further. We have been providing quality workmanship to our customers for many years.
When it comes to siding repairs, we know the importance of getting it done right the first time. That's why we take care of your home as if it were our own with every job from start to finish. Our team will make sure your home looks great again after any damage has occurred so you can enjoy living there once more!
You won't find another contractor who cares about their work as we do! We are dedicated to making sure all of our clients are satisfied with their new siding installation or repair service by going above and beyond what they expect from us each step along the way until completion. Once you hire us for your project, you can rest easy knowing that everything will be taken care of quickly and professionally at an affordable price point without sacrificing quality in any way!
Contact 3D Siding today for a free estimate on repairing or replacing your damaged siding! You do NOT pay until we are finished, and you approve the work.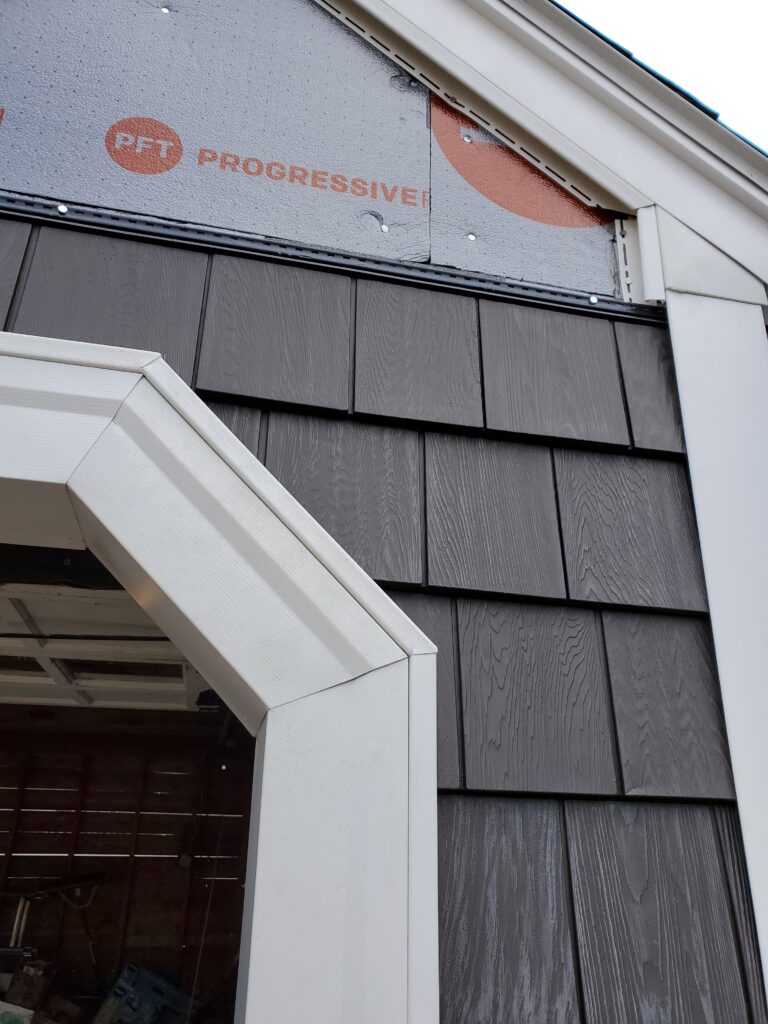 Your Trusted Siding Replacement Contractor in Marlborough, MA
Residential or Commercial
Is your current siding worn out or not looking cool? Are you looking for a new siding replacement company in Marlborough?
Siding replacement in Marlborough is the perfect solution to your home's exterior. We offer high-quality, affordable siding that will transform your home into something beautiful and modern. Our team of experts can help you select the right style and color of siding for your needs, so you get exactly what you want. You won't find another company like us on the market today with our quality products or excellent customer service!
Once we install it, our work doesn't stop there! We'll make sure everything looks great by cleaning up after ourselves and leaving no mess behind. Plus, we're always here if anything goes wrong down the line – just give us a call anytime! You deserve an exterior that reflects who you are as well as protects your home from harsh weather conditions year-round – don't settle for anything less than perfection when it comes to choosing new siding for your house! Let's schedule a free consultation today so we can discuss all of your options together in person at no cost or obligation to see which one works best for you.
Don't wait any longer – contact us now before someone else beats you to it!  Call now at (your number here) and schedule a free estimate on any project, big or small!
Skilled Specialists To Install The Best Quality Siding From Top Reputed Brands
Our team does siding installation Services in Marlborough, MA, and we do so for a reason.
We're the best siding installation company around. Our team of professionals has been installing and repairing siding since we opened our doors, so you can trust that your home is in good hands. We know how important it is to protect your home from the elements, which is why we use only high-quality materials on all of our projects. When you choose us as your contractor, you'll be able to enjoy peace of mind knowing that your home will look great for years to come!
You deserve nothing but the best when it comes to protecting your home with quality siding installation services. That's why we work hard every day to ensure that all of our customers are 100% satisfied with their experience working with us. If there are any issues or concerns during or after a project, just let us know, and we'll do everything possible to make things right again! Whether you need repairs done quickly before winter hits or want an entirely new look for springtime, count on us!
Call (your number) today if you'd like more information about our services or would like a free quote on what it would cost to install new siding onto your property!
Vinyl Siding Cost Per Square Foot
Vinyl siding is a reasonably economical replacement for traditional wood clapboard, shingles, or Hardy siding. Depending on the type of vinyl siding you are using, you will be spending anywhere from $6 to $9 per square foot for supplies, including labor costs. Before planning out your budget for this job, make sure to take off any existing siding and contact a dumpster company to hull the removed siding. This will save you some money since this cost is already factored into the vinyl siding cost per square foot. Average removal will cost around $1.50 per Sq Ft. Plus Disposal, Homes built before 1978 require a lead paint-certified specialist on the job site, don't forget to check local building code, Permit requirements, and fees. 
On average, for 100 square feet, the price is somewhat $600-900. The lowest it can go is $500-$600. However, if you choose to go with the famous companies, this price can go up to $1200-$1800.
Ensure contractor is licensed, insured, has good reviews, and previous jobs recommendations.
F.A.Q.
Frequently Asked Questions
Do I need to replace my windows or can I just repair them?
In order to save on costs, many homeowners choose to repair their windows instead of replacing all of them. While most of the time you are able to repair and restore old windows, it is often not worth the effort or the expense. In the following instances, it is best to replace your windows:
Pervasive rot
Existing windows are single pane
Fog or condensation in between glass panes
The window hardware is no longer manufactured
Repair would cause exposure to lead-based paint
When is the best time to install window replacements?
Replacement windows can be installed year-round, outside of extreme weather such as precipitation or very high winds. For an average whole-home window replacement project, installation takes only one day. Effective, energy-efficient windows can help you save on energy costs year-round, so it does not matter what time of year you replace your windows. At Windows on Washington, our contractors are highly trained and skilled at replacing windows, meaning they will do what they can to minimize any heating/cooling loss during the replacement period. 
How much do replacement windows cost?
Cost is a major factor for many homeowners when it comes to window replacements. According to Home Advisor, prices per window can range anywhere from $500 to $900, with the average cost sitting at around $700.   Installation costs, various options and upgrades (such as upgraded hardware, custom colors, paints, and stain, triple pane, laminated or tempered glass, SDLs or grids between the glass, full screens, etc.), and construction costs on top of this average can vary widely.  The overall cost of the project will be highly dependent on the material you choose, the size and type of the window, and the contractor you hire.
Message Us
Get In touch below. Ask Any Question or Start a Free Quote
Office Location
1235 Divi St. #125, San Francisco, CA
Open Hours
M-F: 8am – 6pm, S-S, 9am – 1pm